Still under construction but here are a few to be getting on with...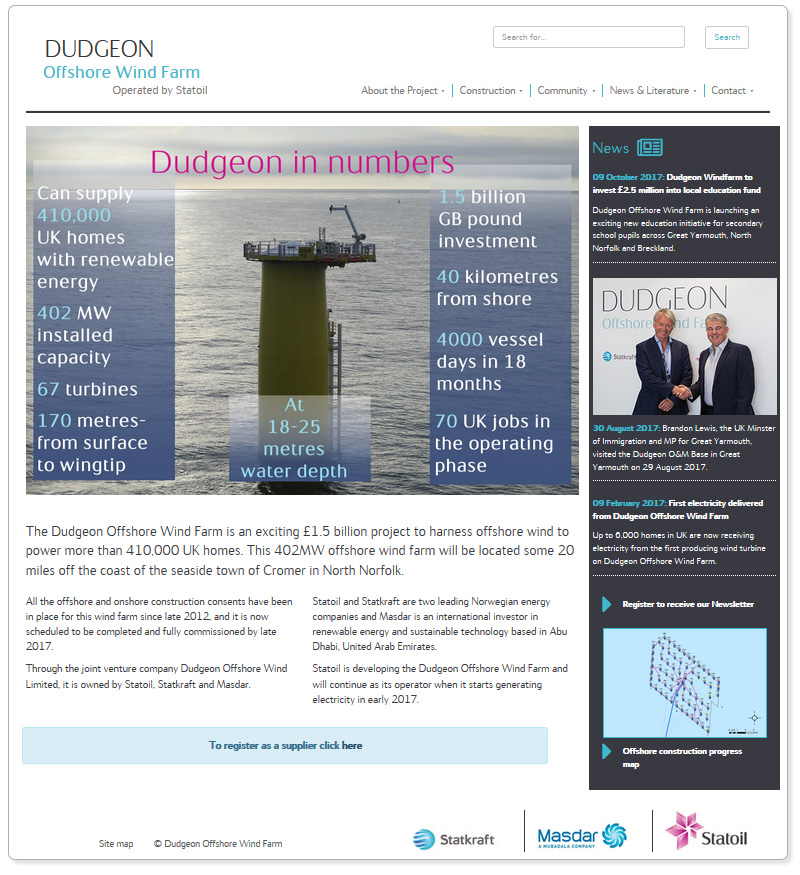 Dudgeon Offshore Wind Farm
Responsive layout built on the Bootstrap framework.
We built designed and have updated the website since the Dudugeon Offshore Wind Farm construction commenced.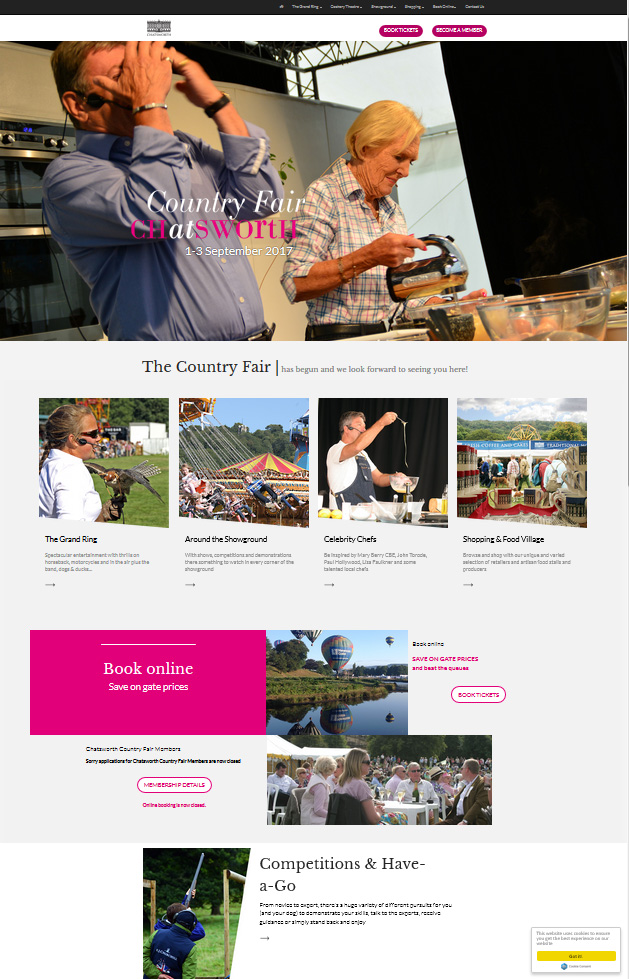 Chatwsorth Country Fair 2017
Responsive website based on the Bootstrap framework.
Designed around Chatsworth House website and hosted by us with visitor numbers in excess of 15000/day at show time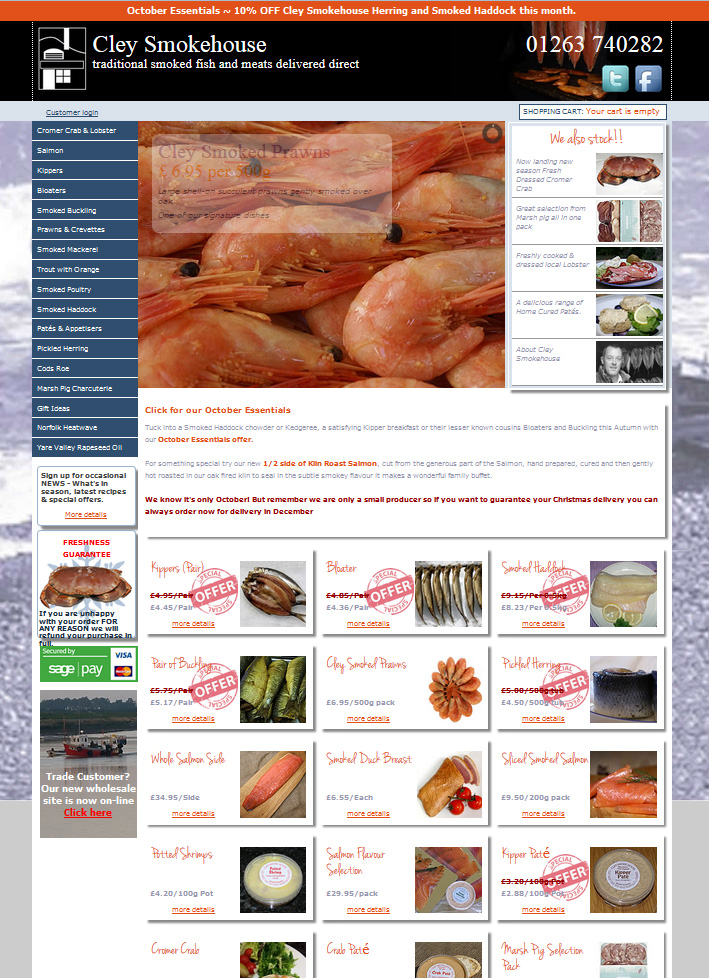 Cley Smokehouse
E commerce site utilising Trickyweb developed cart and checkout and integrated with Sagepay.
We are currently porting this site into a Responsive Layout